Medicare Supplements from Blue Cross and Blue Shield of Texas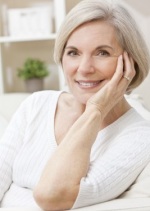 Blue Cross and Blue Shield of Texas, a Division of Health Care Service Corporation has been providing Medicare Supplement Insurance for many years. With over 75 years in the Texas insurance market, this trusted carrier has established a strong reputation for giving its members peace of mind about their health insurance.
When choosing your Medicare Supplement Insurance, there are several things to consider and at time, it can be confusing. We recommend you first look at a company's record for stable premium that are competitive and affordable. The first, of course, is the monthly premium, which we want to be competitive and affordable.  This is why we represent Blue Cross and Blue Shield of Texas (BCBSTX) In fact, from 2011 to 2012, BCBSTX decreased premiums for some of their most popular plans
While it's always a good idea to shop various companies who offer Medicare Supplement Insurance before making a final decision, there is no doubt that many people consider BCBSTX to be a stable and reliable carrier with budget-friendly rates and a strong A-rating from the A.M Best financial company.
Stable Rate History
Recognized in Doctor Offices and Hospitals
Strong Financial Rating
To check rates and apply online for Blue Cross and Blue Shield ofTexas Medicare Supplement Insurance today, click the green box to get started or give us a call toll-free at 855-732-9055: